The Choir
Kerry Choral Union is a large mixed choir of more than 60 adult members. We perform regularly throughout the county and have an extensive repertoire ranging from oratoria and sacred songs to present-day modern classics. Our mission is to foster and promote the performance of choral music to the very highest level and have fun at the same time.
Most of the music we perform is in four-part harmony, but occasionally, we divide into as many as eight parts. Sometimes, just the ladies will sing; sometimes, just the men. We are constantly working on developing and improving the vocal technique and musicality of the group, always moving towards a better blend of voices. Our mission is to make choral music accessible to all music lovers in Kerry and beyond.
Membership
If you decide to become a member of Kerry Choral Union, you will be joining a sociable, welcoming, yet dedicated group of amateur singers who get to
perform in concerts and local events
experience creative music making
learn all the elements of choral singing, including vocal technique, ensemble singing, part singing, reading music, performance etiquette and general musicianship
improve their self-confidence and make new friends
help raise much needed funds for a variety of charities
and have fun doing it!
We can be contacted via email at kchoralunion@gmail.com, using the contact form on the Contact Us page or via Facebook on https://www.facebook.com/KerryChoralUnion
Rehearsals
KCU's rehearsals are held in Collis Sandes House, Killeen, Oakpark, Tralee, Co. Kerry from September to December and from January to May, starting at 7.30 p.m. most Wednesdays. Collis Sandes House is a characterful old building not far from the centre of Tralee town and, importantly, there's plenty of parking.
Sharon Reidy, Musical Director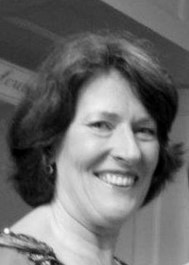 Our Musical Director, Sharon Reidy, is well known in Kerry and Cork as a singing teacher and choral conductor. She teaches singing from her studio in Abbeydorney and is also Musical Director of the Duhallow Musical Society in Kanturk, Cork.
Originally from South Africa, Sharon's interest in singing began at the age of 5 when she joined a children's choir and continued throughout her student years as a soloist with the Natal Youth Choir. After graduation, she worked with the Natal Performing Arts Company in productions of 'The Merry Widow', 'La Traviata', 'Nabucco', and 'Amahl and the Night Visitors'.
Sharon moved to Kerry in 1980, where she has worked for many years teaching voice, drama and theatre studies. She has performed leading roles in many operettas and musicals in Kerry and has also worked with the Irish Operatic Repertory Company.
Organisational Structure
The stewardship of the choir is in the hands of the General Committee (elected annually by the membership) of up to ten members, and the Musical Director.
In the hot seats this year are Willie Keane (Chair), Billy Roche (Deputy Chair), Lynne Purchase (Secretary), Lucinda Lyons (Treasurer), Hilla Jylhänkangas (PRO), Marie O'Dell (Fundraising), Steve Baker and Brian Fitzgerald.